The conjunction of Pluto and Saturn is exact TODAY , January 9th , 2020.
The best way to translate the energy of this conjunction is NOT by describing how heavy it feels to have Pluto on top of Saturn in the earth sign of authority, Capricorn.
Instead, we should be exploring the freedoms that we can enjoy during this transit. In addition, after this conjunction, what energies shall we take away?
Looking to Janelle for Answers
Janelle Monae and her music offer the perfect direction with which to take this conjunction because she was BORN the last time that this energy happened! That means that she's encoded with and has been living out the interplay of these energies all her life. We at the Underbelly think that the key to unlocking the meaning of this conjunction lies in her music.
♇ ☌ ♄ — The Tightrope
This video gives us the important message that even when we feel the pressure of authority imposing strict boundaries on us, we can still enjoy expressing the truest, most vivid parts of our nature— so long as we're willing to and skilled at walking the tightrope of that line.
"Some people long for a life that is simple and planned
Tied with a ribbon
Some people won't sail the sea 'cause they're safer on land
To follow what's written
But I'd follow you to the great unknown
Off to a world we call our own
Hand in my hand and we promised to never let go
We're walking the tightrope
High in the sky
We can see the whole world down below
We're walking the tightrope
Never sure, never know how far we could fall
But it's all an adventure
That comes with a breathtaking view
Walking the tightrope"
Sometimes boundaries give us the foundation to work with. Restrictions can inspire us to be creative and we should play on restrictions and rules because without limits, how could we push them?
"We Don't Need Another Ruler"
The "Dirty Computer" Tour
We guarantee that this is going to be one of the most Lit shits you've seen since Beyoncés Lemonade.
The day will come when The Underbelly does a full fledged analysis of this piece. For now, let's just have a quick look at some of the lyrics from one of the songs on the new record, "Crazy, Classic, Life":
"Young, black, wild and free
Naked on a limousine (Oh-oh, oh-oh, oh-oh, oh-oh)
Riding through the hood real slow
I love it when I smell the trees (Oh-oh, oh-oh, oh-oh, oh-oh)
I just wanna party hard
Sex in the swimming pool (Oh-oh, oh-oh, oh-oh, oh-oh)
I don't need a lot of cash
I just wanna break the rules (Oh-oh, oh-oh, oh-oh, oh-oh)
We don't need another ruler
All of my friends are kings (Oh-oh, oh-oh, oh-oh, oh-oh)
I am not America's nightmare
I am the American dream (Oh-oh, oh-oh)
Just let me live my life"
Janelle paints a vivid and clear picture for us. Look around, we don't have to be under the impression that Pluto and Saturn represent any authority but the authority we have over ourselves. A theme in her art work is the presence of authority and the ways we get around them to live the best, most colorful lives we can anyways.
Thank you, Janelle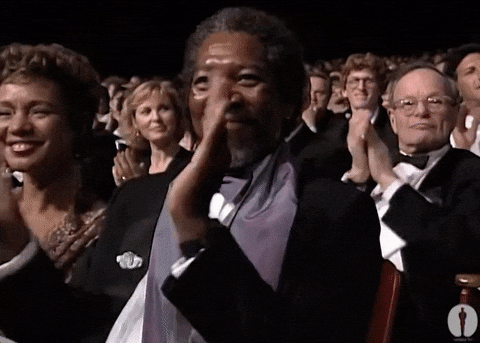 We won't get all up in your business by going too in depth with your chart, but girl you are working that powerful Pluto-Saturn conjunction in the 3rd house and harmoniously complementing that with your Gemini Moon conjunct your MC.
You are a leader, an individual, and lowkey a freedom fighter.
So what now?
We think it's safe to say that Janelle has the Pluto on top of Saturn thing down pat. We can follow her lead with confidence! After all, she is the expert on this energy and has found a way to work it. We can too!
Step 1: Look at the rules that seem to restrict you
Step 2: Come up with innovative ways to prosper in acknowledgement of those boundaries
Step 3: Live the fullest , most creative , progressive , lucid , and vivid life possible
Step 4: Spread this attitude by creating!
Janelle has the 2020 energy we need. We'll definitely be clocking her all year long. Stay tuned!
—Ankhsty , The Underbelly